About College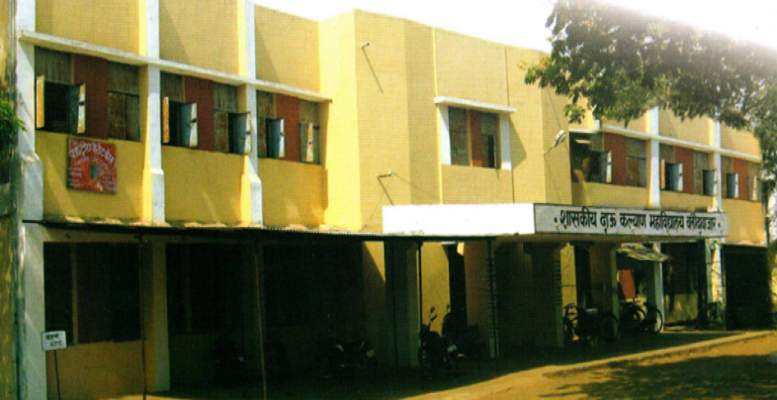 Govt. D K P G College, is established through the the Baloda-Bazar Education Society, Baloda-Bazar" in 19th July 1963. Later Madya Pradesh government was given government status to this college in the year 17th July 1981. This college is affiliated with Pt. Ravishanker Shukla University, Raipur, Chhattisgarh. There are 13 government and 2 private colleges in the district Baloda Bazar Bhatapara, in which Govt. D K College is lead college. This college is spread on 24.65acr area of land. The college is located on the Mumbai Kolkata South East Central Railway (SECR) 24km from Bhatapara railway station road South East and 84km from district Raipur North East.
The College was established with undergraduate classes in Commerce. Later College gets permission for Arts, Science and Law courses. Since its inception, we have been committed to create academic atmosphere. The College which began with few students in 1963 has at present strength of more than 2500 students. Most of the students of the College belong to the underprivileged and poor sections of the society who are benefited through scholarship from the State Govt. to pursue their education.
NAAC is one of the highest standards of quality for higher education. The National Assessment and Accreditation Council is leading system of quality system for higher educational institutions established by the Ministry of Human Resource Development under University Grant Commission. In the year 2007 NAAC Committee has given 'B' Grade to this college.
The College has a magnificent building situated in a lush green, eco-friendly campus with a playground, and open gyms. The building comprises of two blocks and a separate library, large seminar hall. At present in Arts faculty 01 UG, 6 PG and 01 Doctoral Programme are available. In Commerce faculty there are 01 UG, 01 PG. In Science faculty 04UG, 04 PG, is there. In Law faculty 01 UG and 01 PG .Our college is also running PGDCA, DCA and B.Sc. (IT) from Self Finance Scheme.